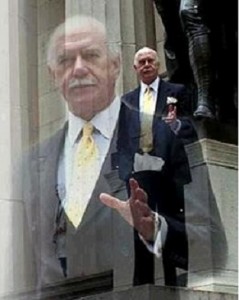 Stephen A. Karel
President/CEO
Mr. Karel brings an extensive background in business management to his 30+ year old company. Prior to entering the executive search business, Mr. Karel worked in the fashion apparel; he served as a Divisional President for Halston and Diane Von Furstenburg. Mr Karel helped establish Perry Ellis and was Divisional President of Manhattan Industries. He has been credited with attaining multi-millions of dollars in volume and profits. He attended Oklahoma University, Psychology/Sociology major.
As Quoted In The "International WHO'S WHO'S of Entrepreneurs"
"For the past seventeen years, Karel&Company has helped many companies gain a larger share of their markets and attain more profits. This is achieved by their ability to analyze their customers' needs and deliver qualified candidates with the unique talents and strengths that give their customers a competitive impact. Mr. Karel has worked both internationally and domestically. Karel&Company's serves clients in the following industries: Architecture, Environmental and Engineering Consulting, Construction, Real Estate, Facility Management, Property Management, and Land Development. They have filled the following senior management positions: Presidents, CEO's, CFO's, COO's, Financial, Legal, Operations, Marketing/Sales, H.R. Directors, Regional Managers, Branch Managers, Scientists, Engineers, and Designers. Working with small and larger corporations, the Company's track record in consulting and the search industry is outstanding. The Company employs eight people in the USA and admits to a volume of over one million dollars annually. Mr. Karel, the President/CEO, oversees the total operation of the Company."
International Who's Who Entrepreneurs 1999 Edition, Page 1-174
Mr. Karel and his company have been featured in local newspapers: The New Mexican Times, The Durango Herald, The Greenwich Times, and the L.A. Times. He also has been the guest host on many public TV broadcasting shows about helping people find jobs and new careers.
Member of Business Week Market Advisory Board
Member Board of Directors – New York City Fashion Council