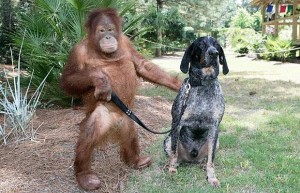 Your client has experienced what was perceived as a "good" search. It ultimately came down to three prime candidates and the final rounds of intensive interviews.
At last, instructions were given to make an offer to the finalist.  A seemingly outstanding offer was proffered, only to find that the entire process had totally disintegrated and, according to the finalist, was dead in the water. I have witnessed this very expensive, time-consuming and painful process a couple of times, very early on in my career and, as frustrating as it was to me as the recruiter, the client's level of frustration and disappointment really concerned me.
Because of an event such as this one, I came to approach due diligence and thorough investigation to new heights. What went wrong? What were the underlying and contributing factors? My task was to conduct a comprehensive forensic analysis as to find out. I spent many days and hours talking to the client.
All the people involved candidate(s) and our client's interviewing teams were thoroughly "interrogated."
In the final analysis, it turned out that the interviewing process was dreadfully designed; the schemes and techniques thereto related were poorly executed. The interviewers, who were not correctly prepared, had no knowledge of how to conduct an intelligent and legal interview.
At this point, I would like to point out that not everyone is well-suited or psychologically fit to conduct an interview, although the individual might be one of the company's most valued executives, The unfortunate outcome in this case could have been prevented if the intended interviewers (yes, the interviewers!) had been screened by myself in conjunction with the assistance of our client to ascertain whether or not they had the aptitude. If so, they would be given solid and unambiguous instructions and enabled to employ advanced techniques, leading to fully revealing and legal interviews. (Legal? Yes. Some questions may suggest prejudice and sow the seeds for god-awful lawsuits).
Today, when invited, I make it a point to be present at in-person interviews. For two main reasons:
To keep the process going smoothly and to ensure that both candidate and interviewer remain "on point" and.
To watch for any slip-ups (wherein I would interject) to quickly "save" the interview, especially when the firm might otherwise be exposed to legal liability. In both situations, I may have no alternative but to take the extreme measure of calling for a "time out."
To make sure that our client doesn't lose an outstanding candidate.
Given my 33+ years of executive search experience, I can bet you that, sooner or later, without external guidance, they will experience a hiring nightmare.  Not having been able to identify what went wrong, they will be destined to repeat this nightmare again … and again … and…